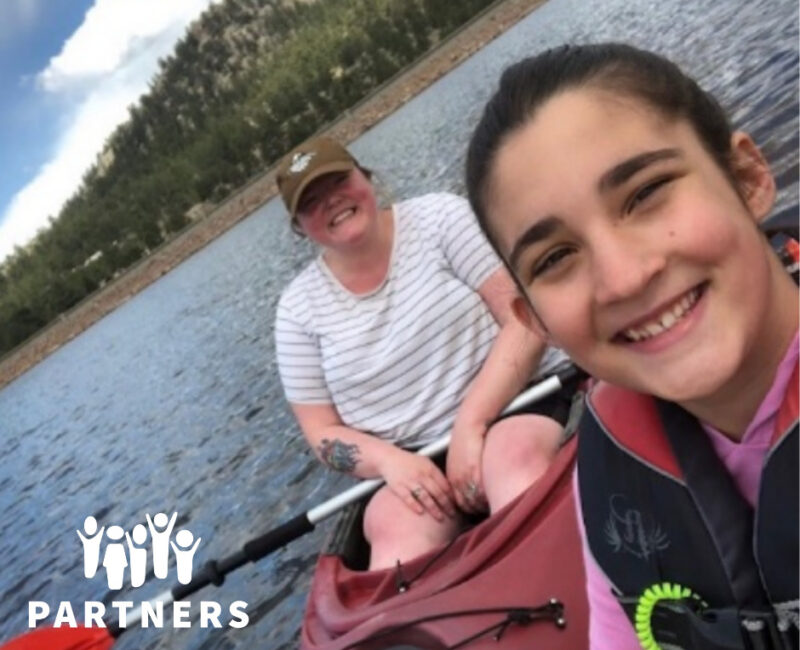 Partners Youth Mentoring Programs
Our mentoring programs aim to enrich the lives of the participating youth, as well as the volunteers who mentor them. Over the past 44 years, we have grown to serve more than 500 youth each year though our community-based and school-based mentoring programs . And each year we aim to grow our reach and empower more youth. Our mentors volunteer thousands of hours each year building strong relationships and supporting youth who need it most.
We focus on ensuring we are providing the best possible services for our youth by providing research-based programs that follow best practices in youth mentoring. We collect data from our partnerships for our annual evaluation to ensure our programs make a difference—and they do! After one year in our programs, youth with mentors gain relationship and interpersonal skills, more confidence, improved attitudes about substance use, and hope for the future.
"My kids learned how NOT TO be from past experiences with adults who let them down. After spending time with their mentors from Partners, my kids learned how TO be."

- Parent of a Mentee
MAKE A COMMITMENT WITH PARTNERS AND HELP YOUTH REALIZE THEIR POTENTIAL FOR GREATNESS
We are always in need of positive adult role-models to volunteer as mentors. Our kids are ages 7 to 17 years old with diverse interests and needs. We create partnerships based on shared interests, common values, and logistical preferences. Partners provides volunteers with training and support, as well as inclusion in a caring and active community. These are the roles we have available:
Community-Based Mentor
In this role you will develop a long-term relationship with a local youth, including them in everyday activities in the community and sharing your life with your mentee. Partnerships meet an average of three hours a week for a minimum of one year. We are always in need of community-based mentors.
School-Based Mentor
As a school-based mentor, you will meet one-to-one with a student who needs extra support in the academic setting. These Partnerships meet an average of one hour a week for a minimum of one academic year. We accept school-based mentors between March and September each year.
Nexus Activity Volunteers
In this role, you will help out with the monthly group activities for youth who are waiting to be matched with mentors. Nexus Activity Volunteers are asked to assist with group activities, including transporting youth, 6 times per year. We accept applications for this role as volunteer spots are available.
We aim to serve the youth who most need support in our mentoring programs. While mentoring is beneficial to all youth, we use our resources to focus on youth who are facing significant challenges in their personal, social, and academic lives, and are least likely to have additional positive adult role models in their lives. All youth must be referred by a professional in the community that knows the child's case, most commonly school counselors, private therapists, medical professionals, youth pastors, and probation officers. Our school-based youth referrals all come through our partner schools.
Once a youth is referred to our mentoring program, our staff begins the enrollment process with the youth's parent/guardian and referral agent. Then the youth is placed in our Nexus Program for group activities while waiting to be matched to their mentor.
*Please note that at times, some referrals may not be accepted, depending on the quantity and fit of volunteer mentors. For example, we often have many youth who want to be matched with male mentors, while we have a limited number of male volunteers. 
We are currently accepting the following Community-Based referrals in each office:
| Office | Boys Ages 7-17 | Girls and Gender Expansive Youth Ages 7-17 |
| --- | --- | --- |
| Fort Collins | No | No |
| Loveland | No | No |
| Greeley | Yes | Yes |
| Estes Park | Yes* | Yes* |
This video outlines more details about our volunteer opportunities