Children and Edibles – 5 Safety Tips
Between 2017 and 2021, cases of accidental marijuana edible ingestion by children 5 and under rose 1,375%. Many adults have cannabis edibles in their homes for recreational or medicinal use, and it's important to store those edibles safely. Here are five safety tips to protect your kids from ingesting marijuana edibles.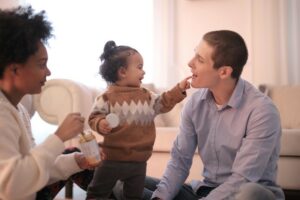 Look for childproof packaging
THC-containing products are now required by law to be sold in child-proof packaging that is not enticing to kids. However, don't assume that your child won't be curious or that a determined toddler won't be able to open packaging. Do not transfer your edibles to another container. While this tip is important, it should be used in conjunction with safe storage and consumption habits to minimize the risk of accidental ingestion.
Store them away
The best way to ensure your child does not accidentally ingest marijuana edibles is to ensure they are never able to access them. Store your edibles out of reach, and even better, in a locked cabinet. Be sure you don't forget where your edibles are, by labeling them if packaging is not clear enough. Never store marijuana edibles with food or near other items your child regularly accesses.
Do not consume edibles in front of children
Have you ever tried to treat yourself to a sweet treat, only to end up sharing every other bite with your five-year-old? Kids are always watching (and imitating) adults, and if they see you eating edibles, they'll probably want to try it too. Access and consume edibles where your kids can't see you, so they don't know where you store them.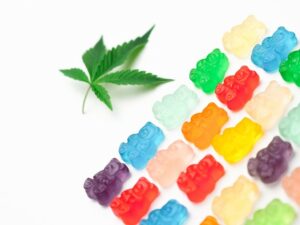 Make sure visitors know the rules
If your child spends time in another adult's home, or you have another adult living with you, be sure they know how to store their cannabis edibles safely. Family and friends should take the same precautions with your children that you would take. Other adults in your household can store their edibles in the same safe location as you.
Know what to do in an emergency
If your child accidentally consumes a marijuana edible, you'll need to react quickly. Although you may not see symptoms of ingestion until hours after a child has eaten an edible, the sooner you act, the safer your child will be.
Know the signs – Sleepiness, slurred speech, anxiety, paranoia, red eyes and changes in coordination or demeanor are some of the most common signs a child has ingested cannabis. Signs of an overdose include difficulty breathing and seizures, which can lead to coma and even death. Because children are much smaller than the adults edibles are formulated for, they are much more susceptible to adverse effects.
For non-urgent symptoms – If you suspect your child has ingested marijuana, but their symptoms are mild – or if your child is symptom-free but you know they ingested marijuana – contact your pediatrician and/or Poison Control at 1-800-222-1222. If possible, have the edible packaging handy so you can provide the exact dosage of THC.
Call 911 – If your child is having seizures or having trouble breathing, call 911 or go to your nearest emergency room immediately, as these symptoms are life-threatening.
Make a plan to keep this from happening again – If you accidentally left your edibles out, your child was able to access them even though you thought they were out of reach, or someone else gave your child access to edibles, reevaluate your safety plan to avoid future incidents.
Are CBD edibles as dangerous to children as THC edibles?
Cannabidiol (CBD) is not psychoactive the way tetrahydrocannabidiol (THC) is. CBD does not cause the high feeling that THC does and is far less likely to cause adverse reactions in children.
However, there have been instances where THC was discovered in edibles that were labeled as "CBD only," so it is recommended that you speak with Poison Control and monitor your child closely if they ingest a CBD product. In addition, as with THC, each individual metabolizes CBD differently, and there is one confirmed case of a child found unresponsive and hospitalized due to a CBD overdose.
Make the Right Call – for the children in your life.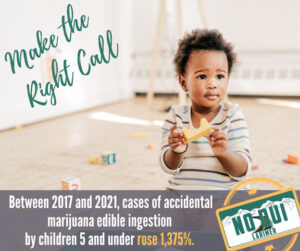 No DUI Larimer encourages all of our readers: Educate yourself about how alcohol and other substances affect you and how you can avoid driving impaired – take charge of your future. Make the Right Call.
Follow No DUI Larimer on Facebook, Instagram, and Pinterest for more ways you can combat impaired driving in our community.