No DUI Larimer Campaign Launch
Make the Call to Prevent Impaired Driving
After months of planning and research, the Steering Committee for No DUI Larimer has launched their formal marketing campaign with the help of My Big Day Marketing & Events. The campaign titled, "Make the Call" urges community members of all demographics to make the call to do the right thing, in whatever scenario they find themselves in.
Make the call to 9-1-1 if you see someone swerving on the road.
Make the call for a ride share if you or a loved one has had too much to drink.
Make the call to wait longer before you drive after consuming something that will alter your decision making.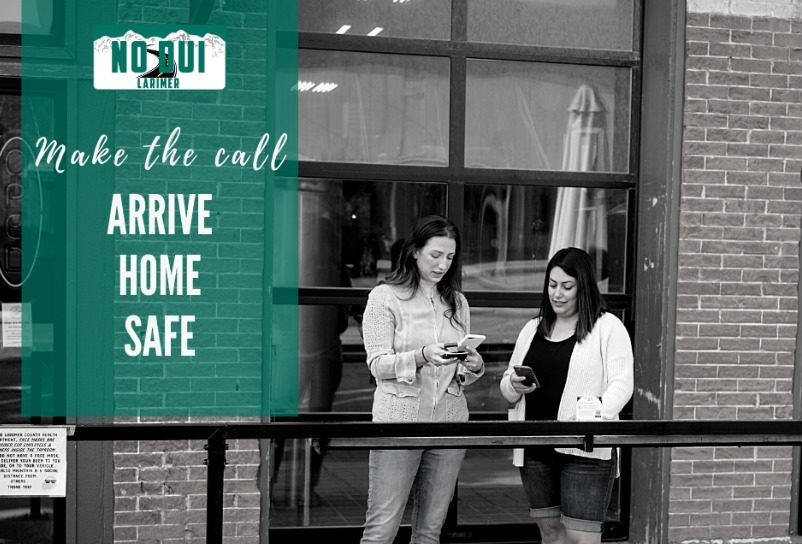 Every day, almost 30 people in the United States die in drunk-driving crashes, that's one person every 50 minutes.  In 2019 more than 8,500 people were arrested for driving under the influence in Colorado. A needs assessment completed in October 2018 found that DUI/DWAI offenses are a significant issue in Larimer County due to a number of factors on which the dedicated members of the steering committee will focus through education, outreach, and policy change. 
According to a 2020 survey put out by MADD, 1 out of 8 adults admitted to having driven after they had used cannabis. The organization said that 76% of those surveyed believe more people will begin driving while high as marijuana continues to be legalized for recreational use by states. 
Based on recent reported data from Colorado liquor stores, sales are spiking at up to a 75% increase on average across the state. Some liquor stores are reporting up to a 300% increase in sales when comparing 2019 to 2020.
Ending impaired driving is a joint effort between law enforcement, government agencies, alcohol and cannabis retailers, local nonprofits, and the community. We need your help to stop impaired driving before it happens, and when it is happening. Thank you for doing your part. 
Please join us in sharing these important messages on social media.
MAKE A COMMITMENT WITH PARTNERS & HELP YOUTH REALIZE THEIR POTENTIAL FOR GREATNESS
GET A SAFE RIDE, SAVE MONEY
How do you sign up to receive $10 off a zTrip EVERY month?
Text  #NoDUI to 970-224-2222
You will receive a 
welcome
 notification from zTrip. On the 1st of every month you will receive a text with a new promo code that is active all that month. Each month's code can be used one time.