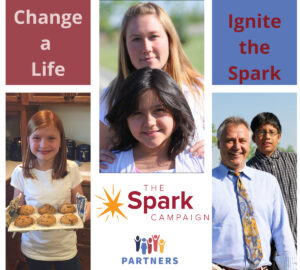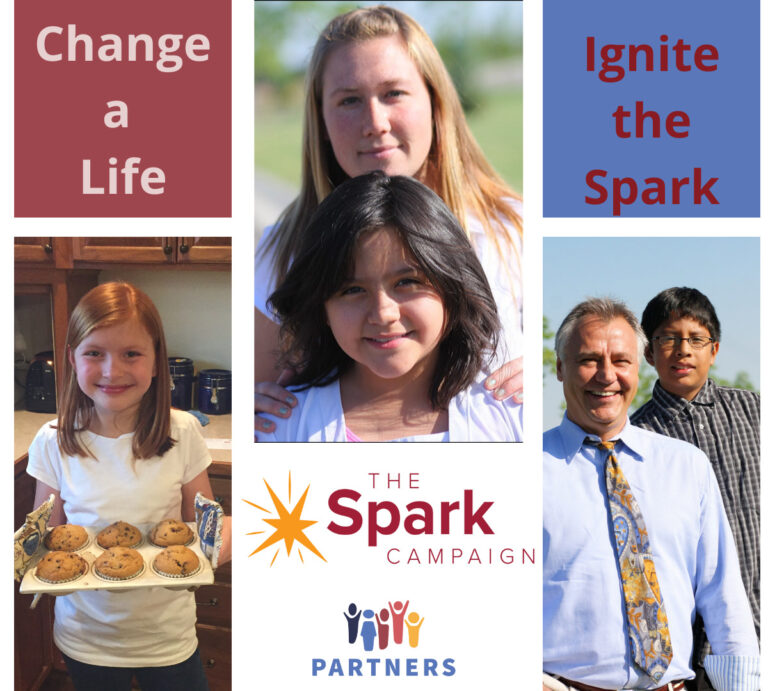 We look forward to this time of year–each and every year! Pumpkin pie, the smell of pine, and time spent with loved ones. It is also the time where we focus on how we can do more good and serve more youth in Northern Colorado.
We at Partners have officially launched our year-end campaign. Our Spark Campaign has an ambitious goal of raising $150,000 to serve more youth in our communities. Through mentorship and support services, we help to give our youth the assistance they need to become healthy, thriving adults.
CHAMPIONS WANTED!
Will you be a Champion for this campaign, helping us foster new supporters in your personal networks?
The need is very real–youth are facing unprecedented mental health challenges and need support more than ever before. Our mentoring and prevention education programs are incredibly impactful on local youth, and we want to give more potential donors in our community the opportunity to support Partners.
How you can help:
Share our Facebook fundraiser or Instagram fundraiser to your profiles. They will be running through the end of the year so you can share whenever it works best for you.
Or simply DONATE HERE.
Thank you for supporting Partners!